So yesterday after class I went to the mall with my lab partner (since it was 5 minutes away from school) and I visited the Tokyo Discount store inside. I was amazed that they got a bunch of new beauty products since before, they only had a small shelf with very few brands. Now they have more popular brands like Dollywink, Cosmagic, etc etc. I then noticed HELLO KITTY LASHES! I was surprised because I never heard or seen of this brand before (I'm quite a makeup noob)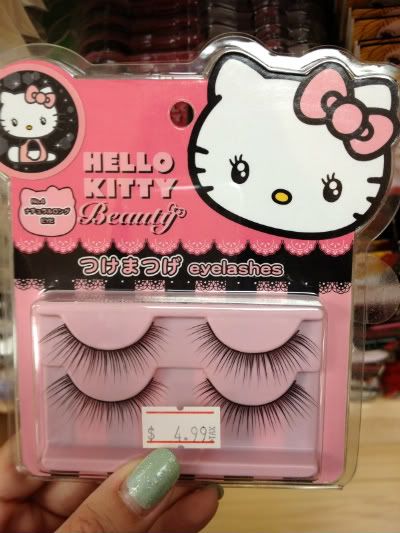 These look really natural but I didn't buy it because I was unsure, yet I'm tempted to do a review on it... but I'm hesitant because there are so many lashes I want to try~!! *indecisiveness*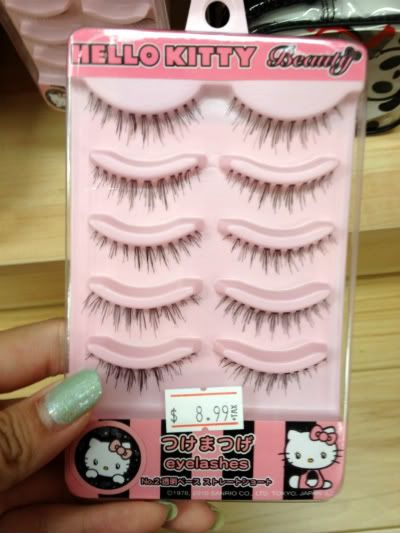 I also saw a HK Banana holder. Hahaha!!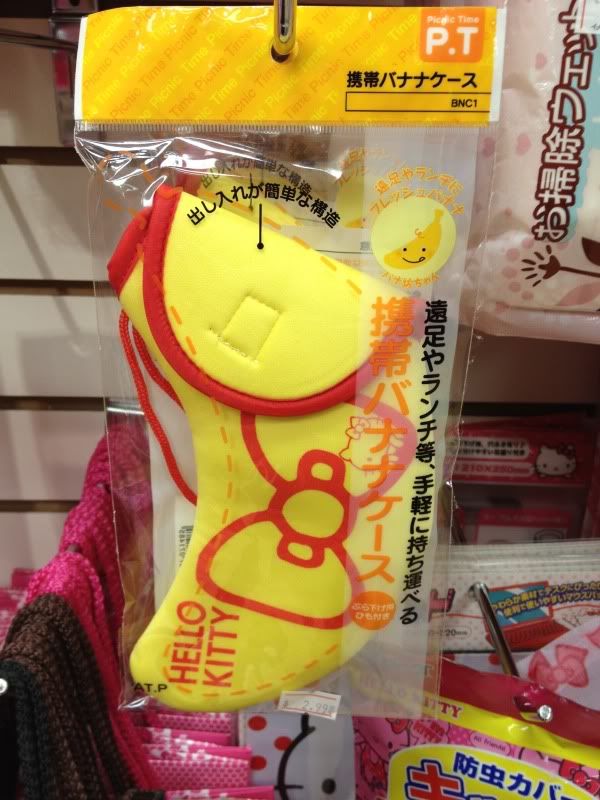 I only bought 2 things from the store because I was focusing on saving my money to get some boots at the mall (ended up not getting boots though)
I got cheap HK contact holder! Too cute to resist~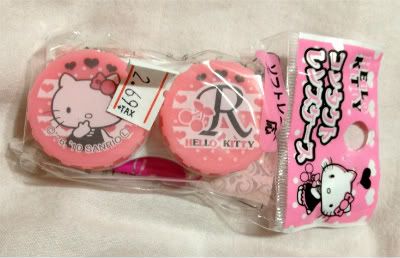 It also had a little bag to put the holder in!! I'm very tempted to go back and get an extra one incase I hold a future circle lens giveaway ;)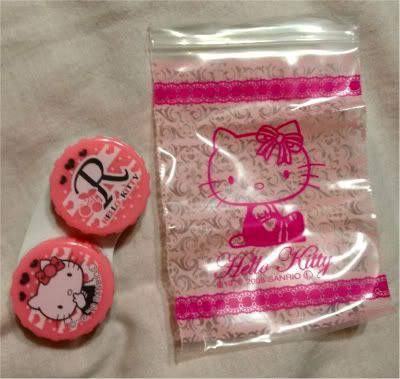 My second purchase was a CHEAP HK bag! Only $2.69!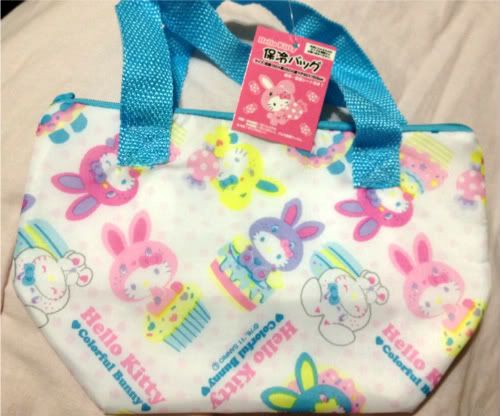 JOIN MY FIRST GIVEAWAY!