A while ago I caught up in the alpaca madness because of Japan
The first alpaca I got was last month with the release of
"Harvest Moon-A Tale of Two Cities"
and I did a pre-order, so my pre-order bonus gift was a mini alpaca plushie!!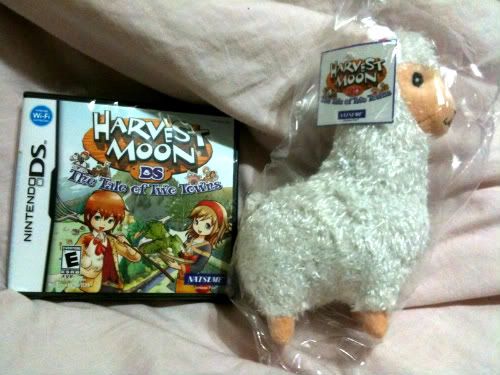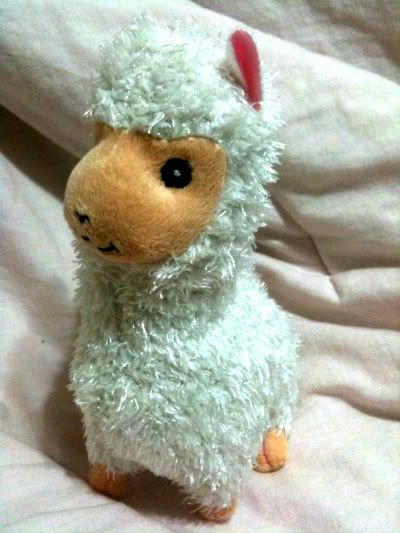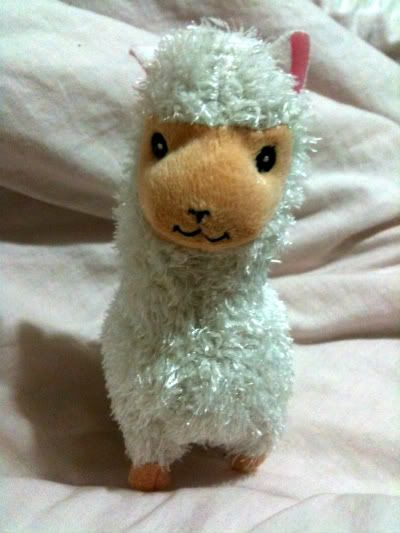 About a week later, I discovered a new blog that sold Arpakasso!! I was so excited especially since my boyfriend said he ordered me a set
A few weeks later he came over with this package...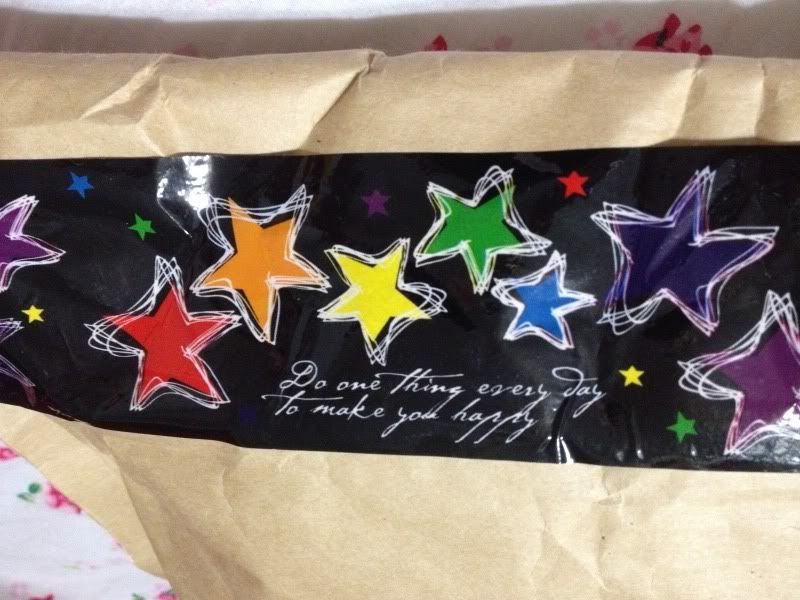 "Do one thing every day to make you happy"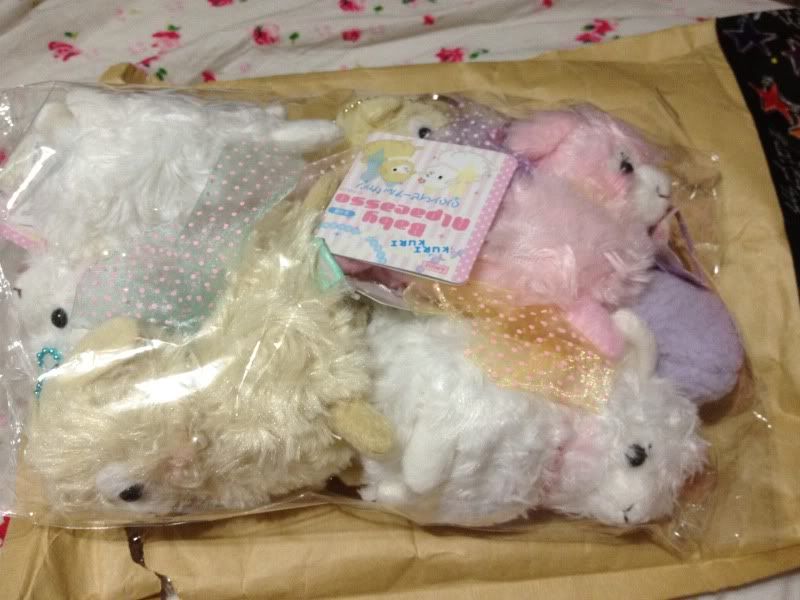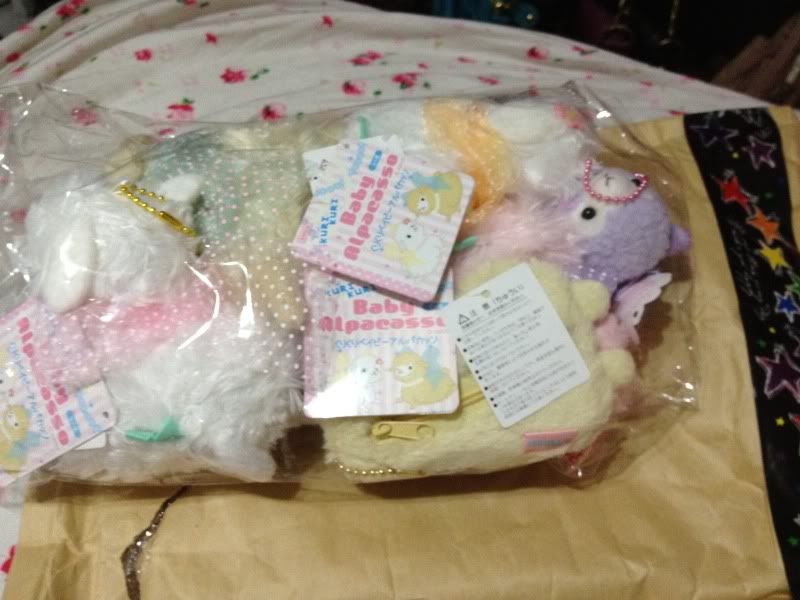 There were 4 baby alpaca keychain plushies, 1 alpaca coin purse, and 1 bonus gift- a little charm!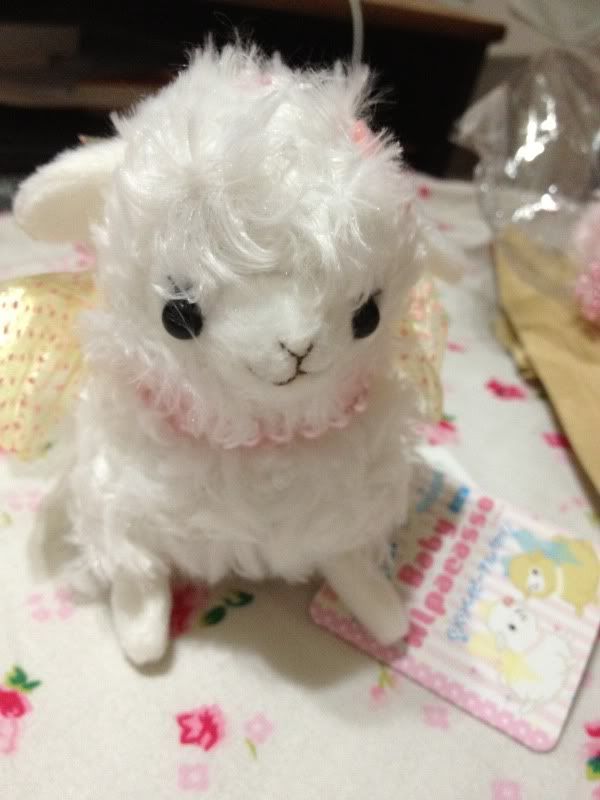 They have cute pearl necklace with lace bow on back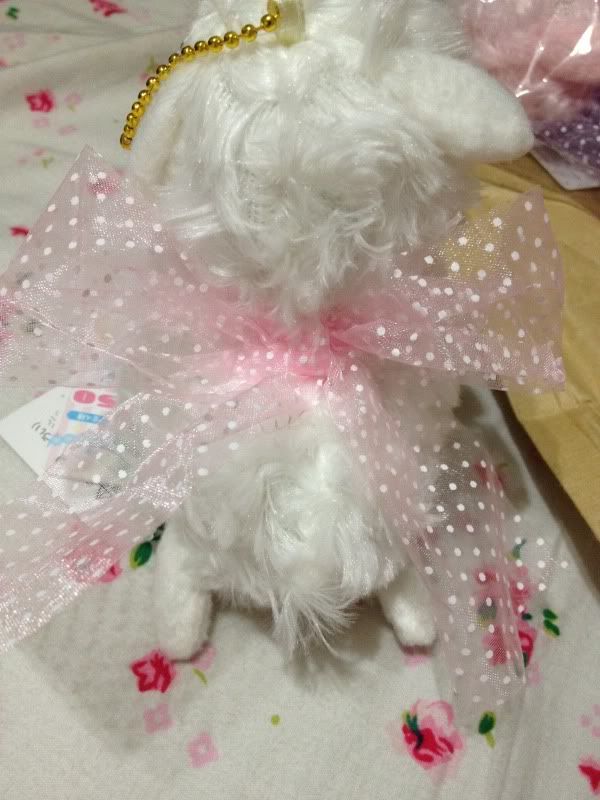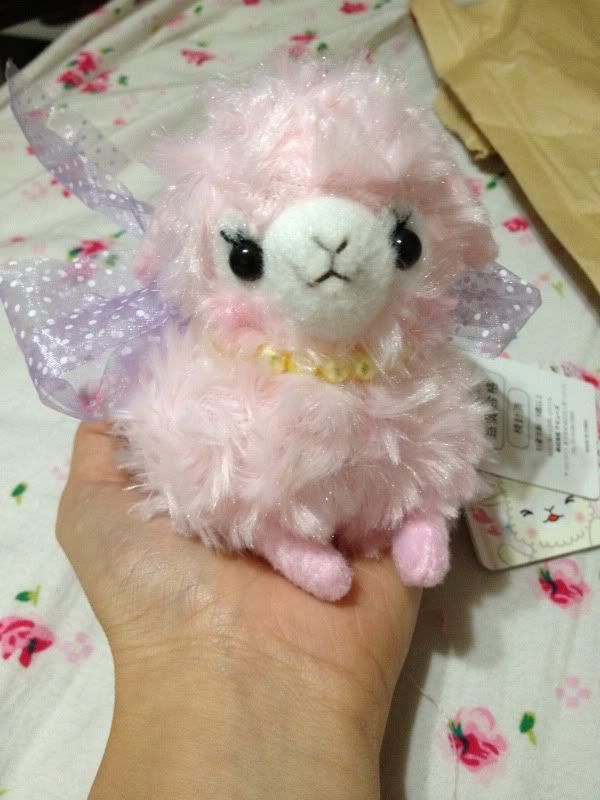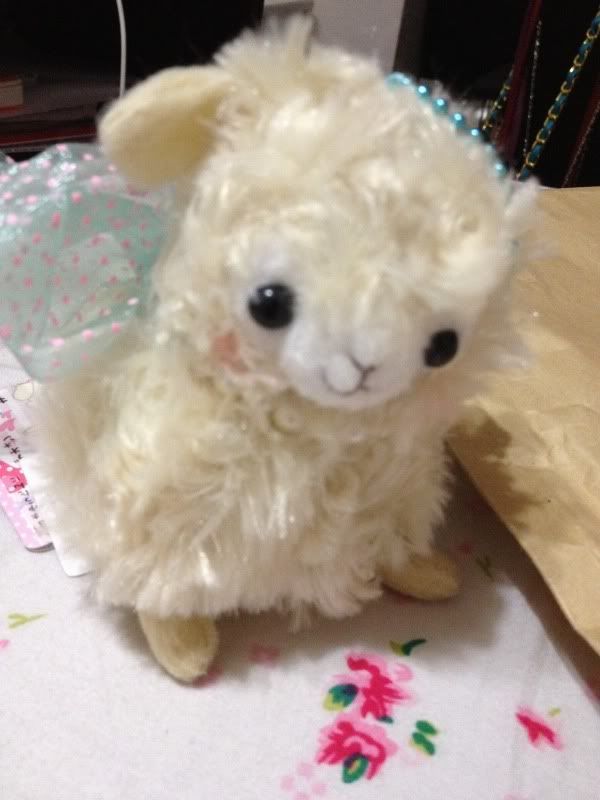 Gahh, I wish these were big enough for me to cuddle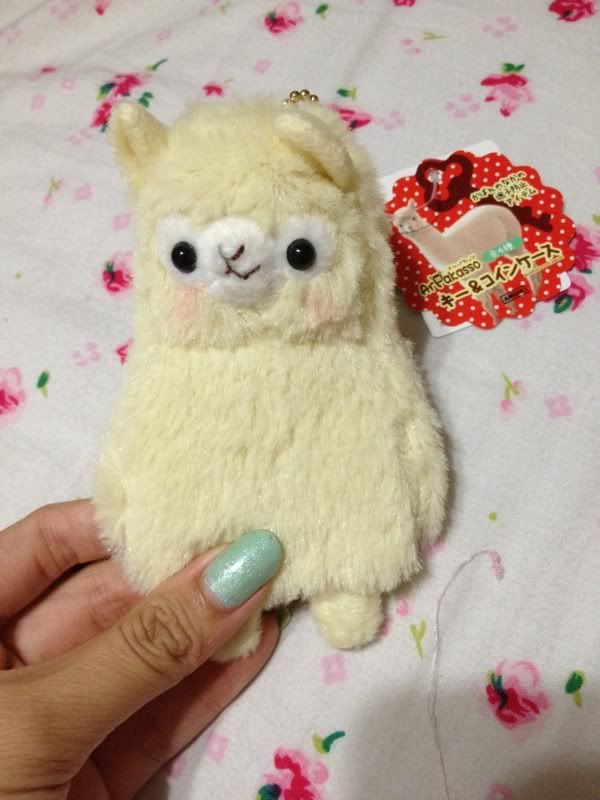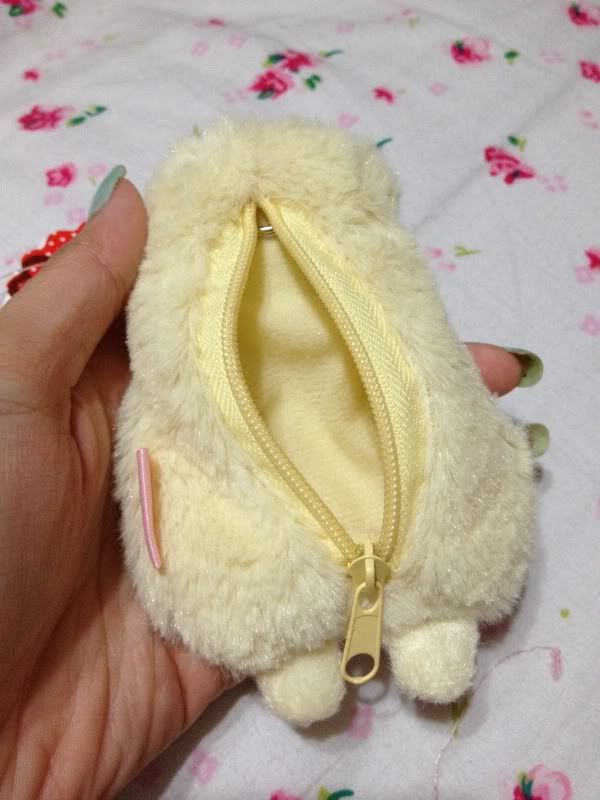 Bonus gift! Purple arpakasso charm head!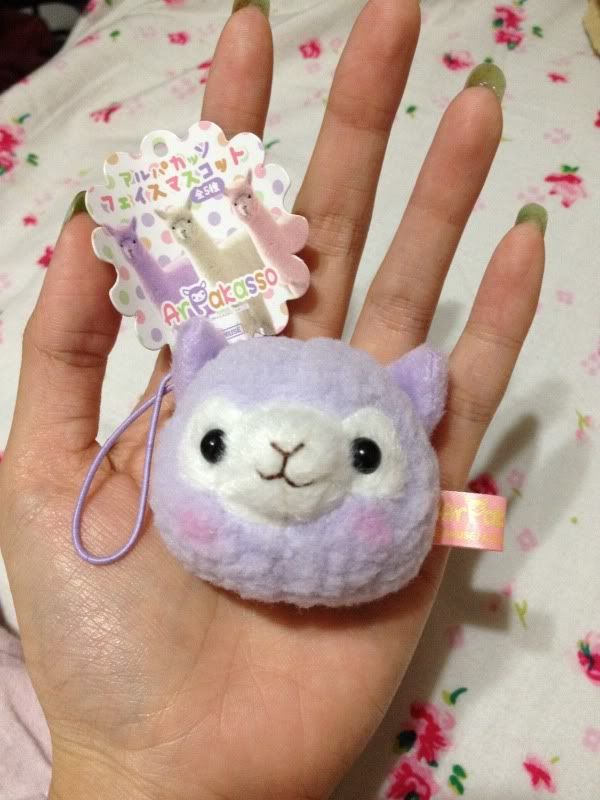 I decided to put one baby alpaca on a purse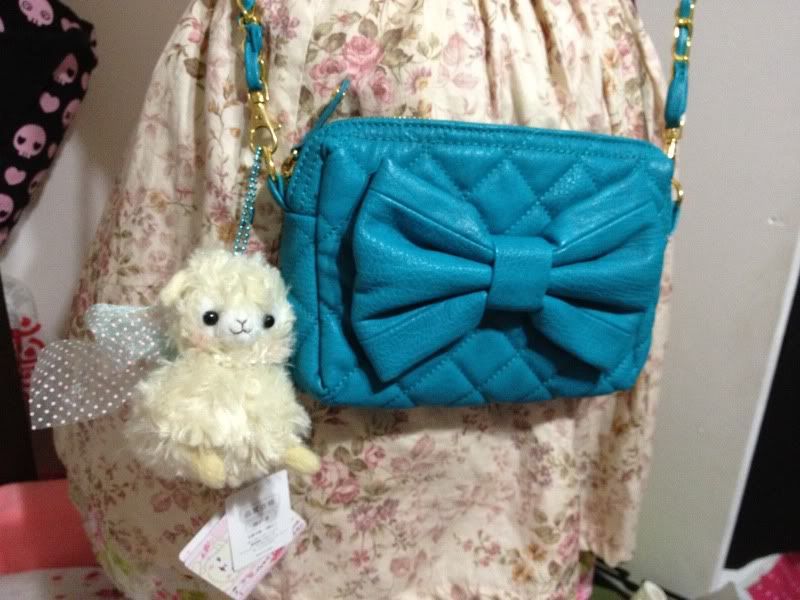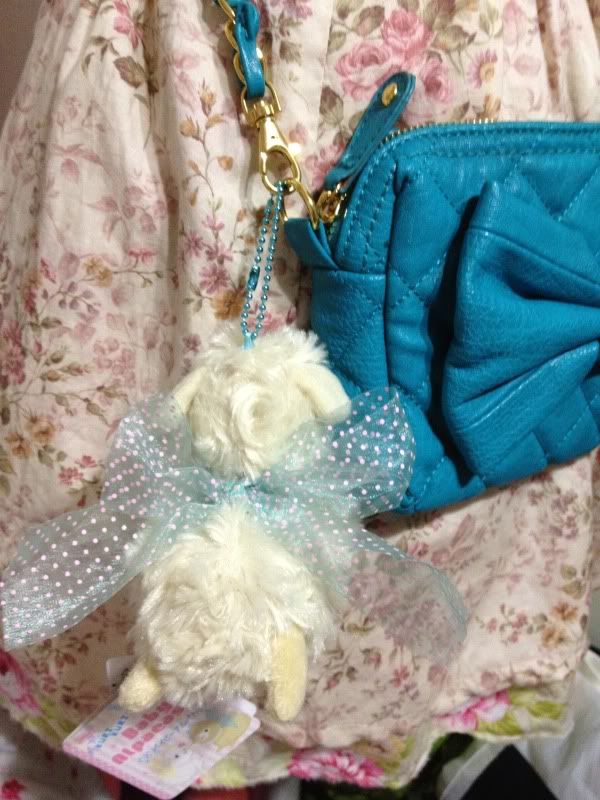 My boyfriend also got me an Eevee keychain to put on my purse a few months ago @anime expo '11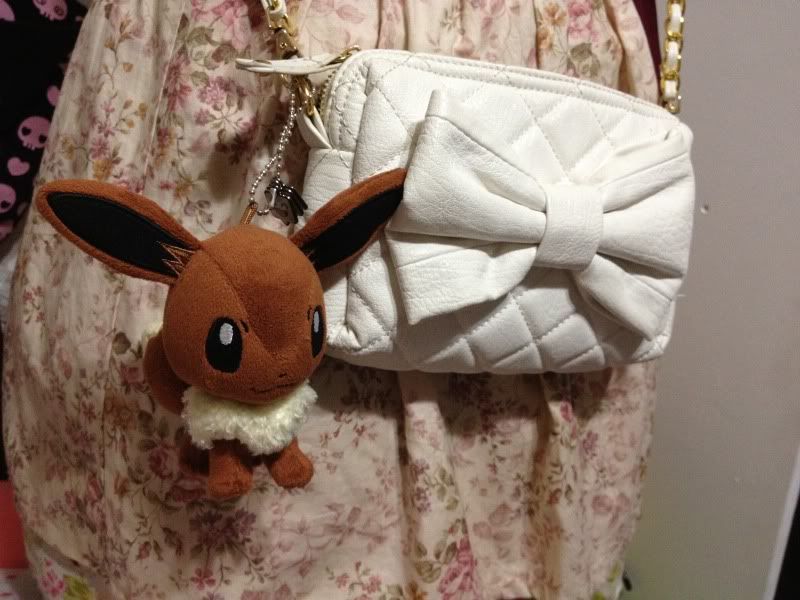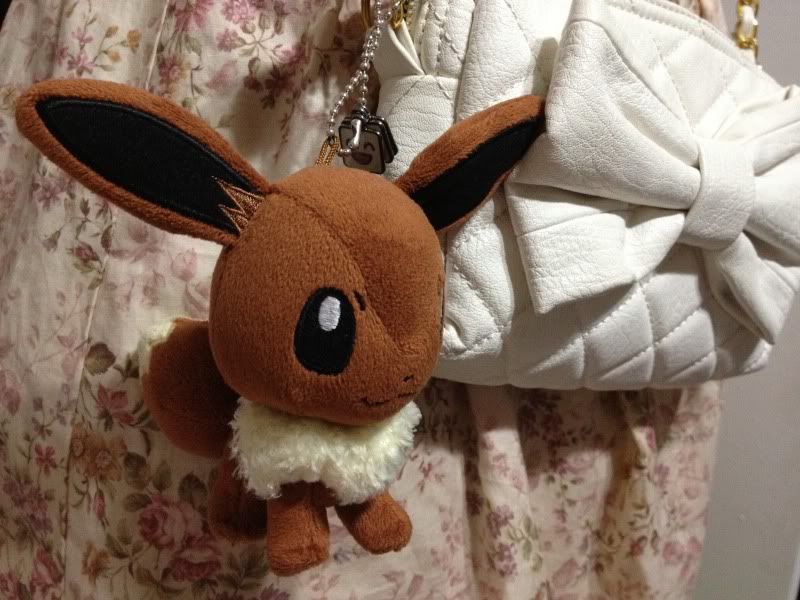 It has such cute charms on the keychain!!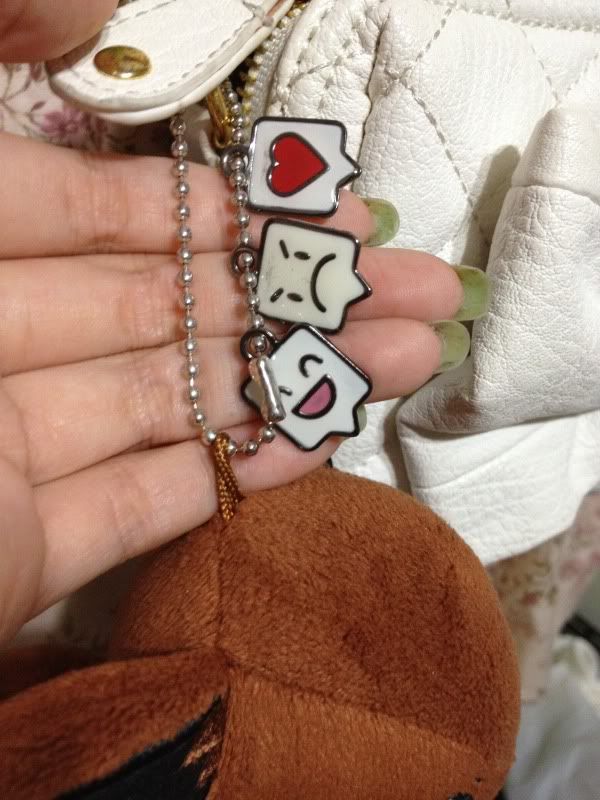 Anyways here is the stock photo for my Baby Alpaca Lace Set: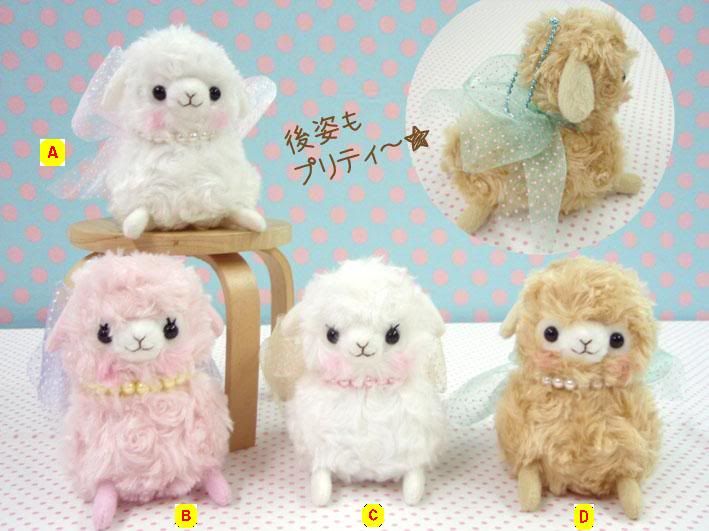 And here is the link to the shop
:
http://alpakasso.blogspot.com/
I highly recommend this seller, she is super nice and such a great girl for opening this site! I can't wait to buy more ^____^


Now for Hello Kitty Noodles! They were japanese curry flavor