About 2 weeks ago I heard of a Halloween contest from
http://www.everydaymakeupblog.com/
and I thought it sounded super fun so I decided to try out! Unfortunately I thought I only had less than a week to prepare so I rushed a look like crazy LOL, and it's so ironic because right after I turned my entry in, I saw an update that the contest was extended another week so I was like "nooooooooooooooooo" but then I was like "oh well~"
I entered as Alice! (it was the only costume I had (4 years old) and I didn't have much ideas because it was a pretty busy school week soo...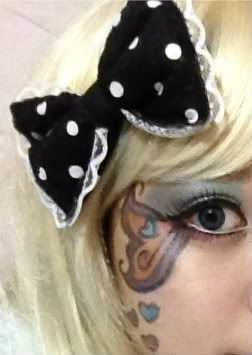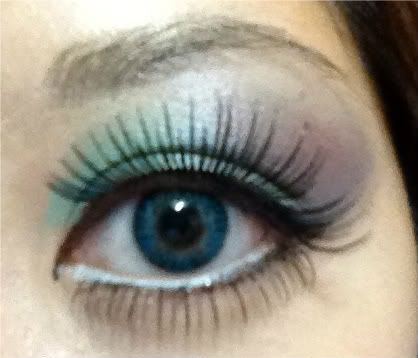 Yep! Nothing much special, which is probably why I'm getting my butt kicked in the contest, LOL! oh well!
The top 2 contestants right now are seriously good and I give them kudos! I'm sure they are gonna win because their looks are wayyy too amazing x)
I'm hoping maybe I will be lucky enough to win 3rd place random draw because I wanted to use a few items for a blog giveaway and share the remainder with my best friend who lacks makeup
but ah well, at least this was a fun experience since I never really use eyeshadow (especially this way before)! Must stay positive no matter what happens
Plus! The hostess of the contest is seriously SUPER nice and gives so many wonderful makeup looks and updates on a daily basis~
Anyways, this week was such a long horrible week of school testing and homework!! 3 tests and TONS of homework.. I was super stressed
On the plus side... SCHOOL SHOPPING! Like, literally. Every week or two there is usually 1 or 2 stands outside the book store on campus (college) and the stands usually consist of clothing, accessories, or etc stuff that I'm not into. This week I was sooooo glad to have come across this one clothing stand that was cheap!! Everything $15 and less!! This was surprising to me because most of the time the clothing stands at school are pretty over priced~
Anyways here are some tops I got for $15 each: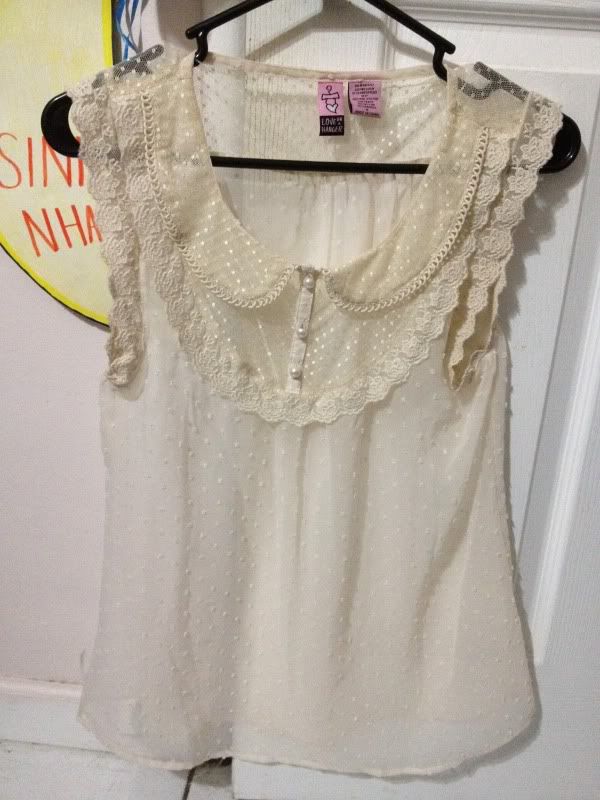 Close up detail of the lace: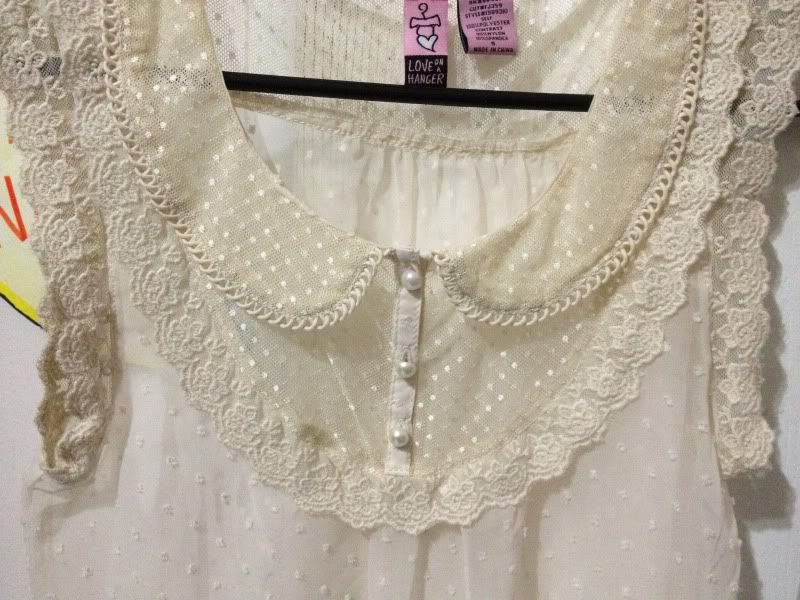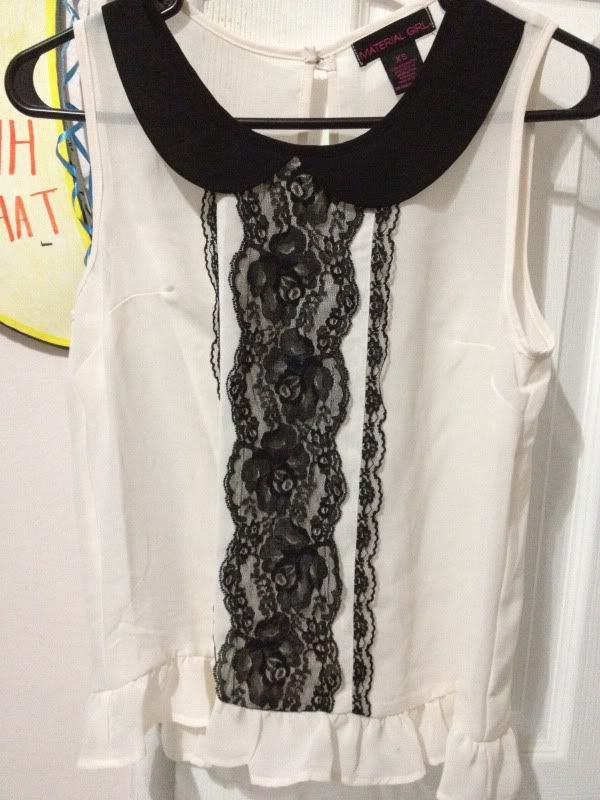 Even this jacket was $15!!!!!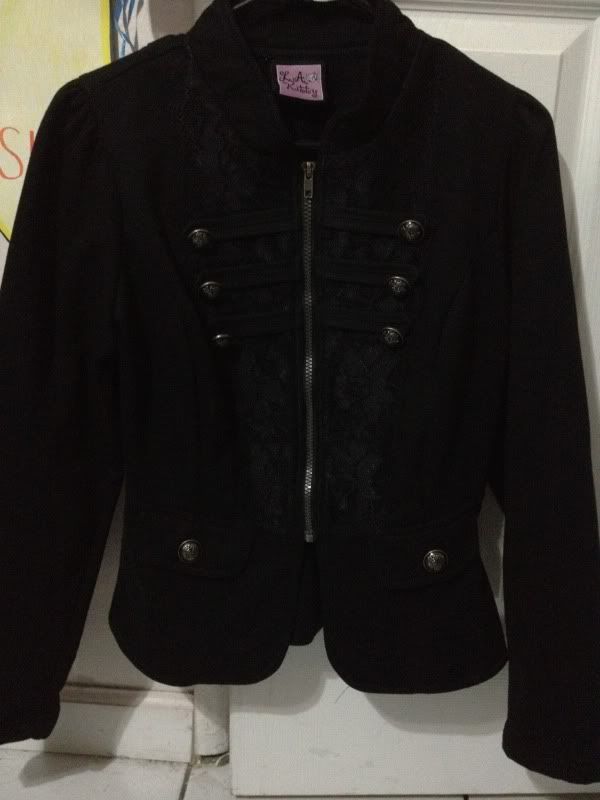 First photo was too dark so I also chose to use flash: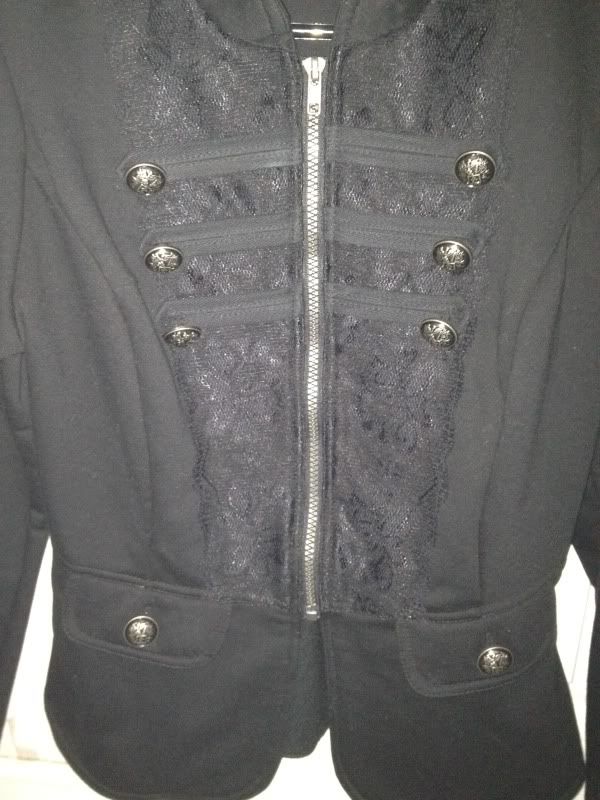 This was actually from Good Will a while ago, for $5!!!!
Welp, it was a super long stressful week with many ups and downs~! So glad the weekend has finally arrived; Hope everyone has a good weekend and Happy Halloween!!