Last week I found out about a Victoria Secret event on facebook where 100,000 secret rewards cards would be given daily for US residents!!! I found out near the end of the event though, and I found out that it would be at 9 AM EST, but I live in the Western part of United States so it would be at 6 AM PST for me T___T
So I woke up early and was watching the time tick by, and right at 6 AM I rushed and managed to get 2 cards! They ran out FAST! Pretty much 100,000 cards taken within 5 minutes, danggg~
My boyfriend also woke up to get me one so we went back to sleep and I went shopping when I woke up again~
These were on sale for 40% off, original price was $18.
I used a $10 rewards card and got it for $1.64!! LOL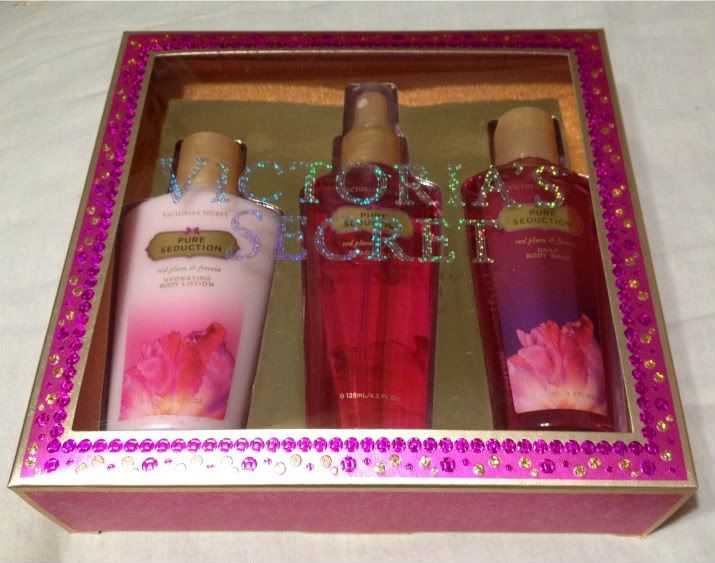 Scent: Pure Seduction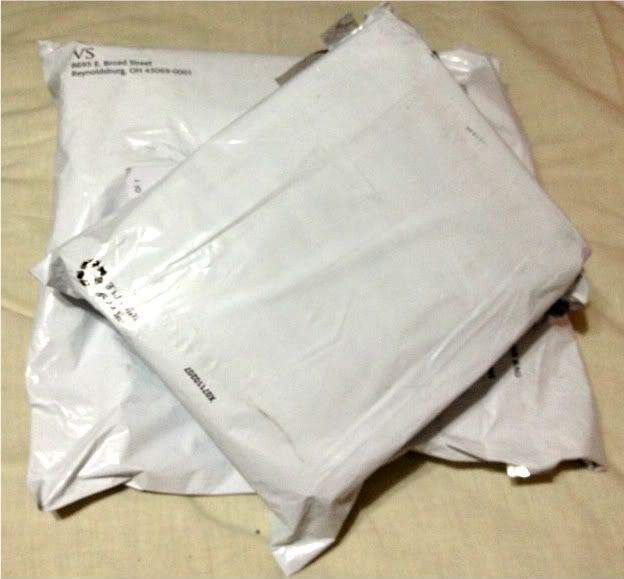 Purple and Blue Cami- on sale for $13 each (Originally $20)
I used a rewards card on each of them, so it was $3+$1 tax=$4
And free shipping!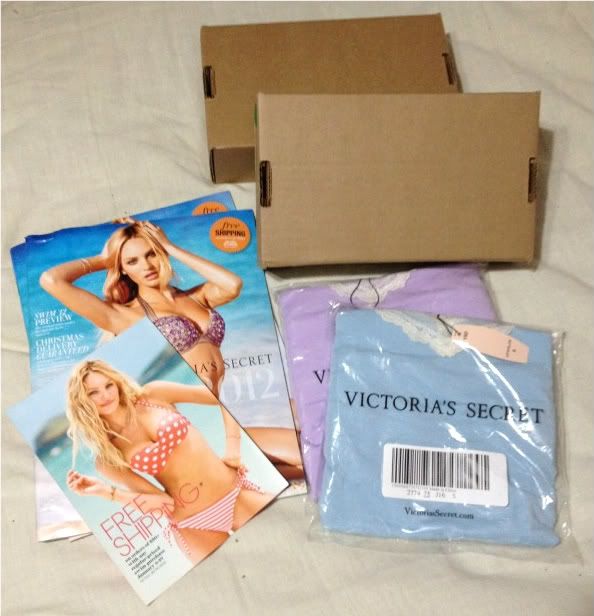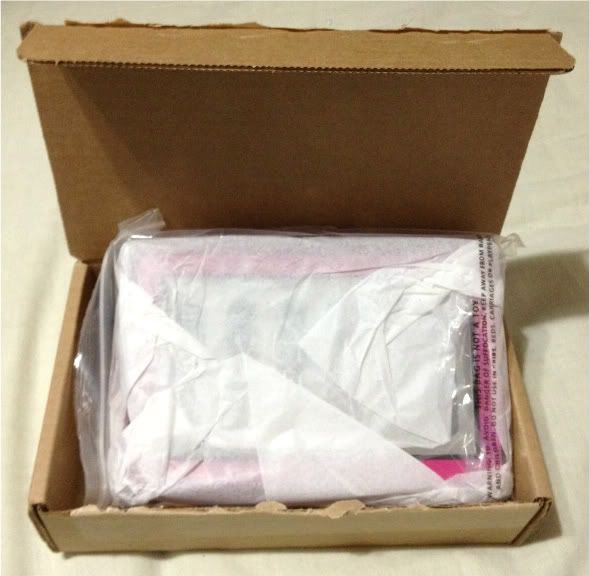 I got 2 of these free with a sleepwear purchase~! $39 value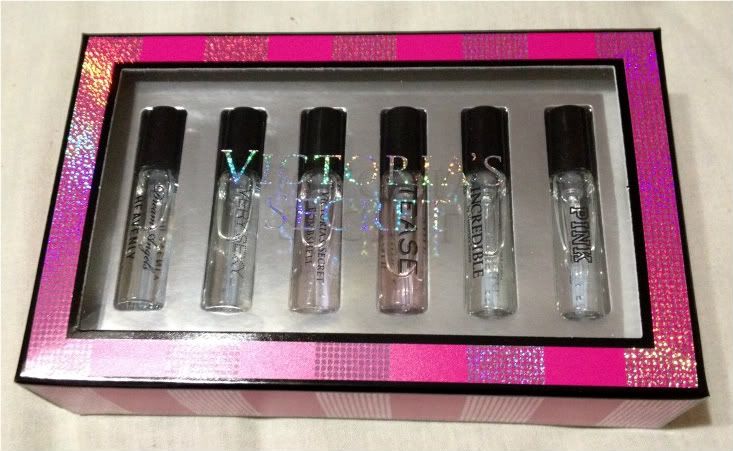 Scents: Dreams Angels Heavenly, Very Sexy, VS Bombshell, Tease, Incredible, Pink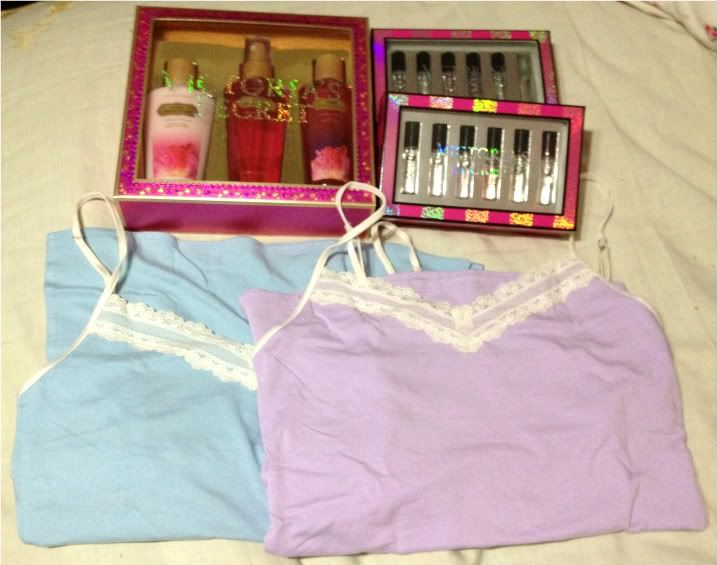 $1.64 for Pure Seduction gift set +
$4 Purple Cami+ $4 Blue Cami +
Free fragrance set + Free fragrance set
How did I get the free fragrance sets? Well Victoria Secret had a deal on it's site where you can get a free fragrance set with any sleepwear purchase!
The Rewards Cards saved me a total of $30!
Anyways there has been LOTS of sales lately for the Holiday season, have any of you guys gotten any good deals/sales? ^___^
by the way, I know that most of you wouldn't want to bother coming back to check for replies, so I always reply on your blog :)