Today is back to school for me and the start of new classes! =(
~~~~~~~~~~~~~~~~~~~~~~~~~~~~~
LIP MASK REVIEW UPDATE:
As for the lip mask review I said I would do, the thing is I tried it but I don't know if I used it right..? LOL I'll talk about my experience with it soon, but as for now it seems that not much change has happened, I think I need to use the mask more than once for better effects, so I'll be ordering another set of masks soon! Let's just say that the first lip mask usage helped a little bit with my dry lips.
The instructions said to use lip mask 2 times a week, and I only had one piece so I guess I shall order more and hopefully it works out~!
So far it seems that immediately my lips felt soft after removing the mask, but about an hour later my lips returned to its original condition (dry) but felt a little bit better.
After first use I rate it
:
3.5/5
~~~~~~~~~~~~~~~~~~~~~~~~~~~
I also decided to redye my hair, I wanted to go somewhat dark red again but the color dye Burgundy turned out tooo dark for my taste >.< Hoping to redye again to a red like my previous hair in a few weeks...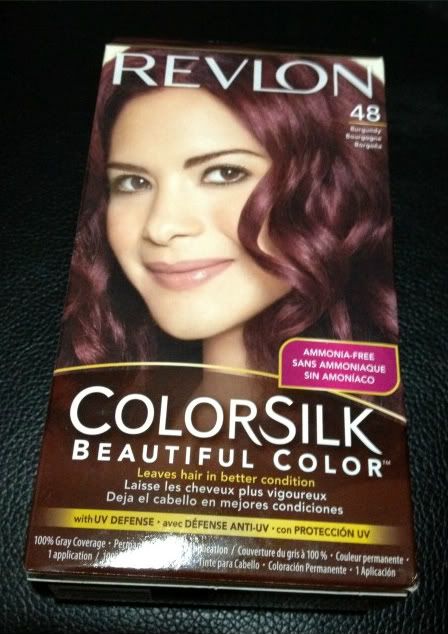 I miss my lighter hair!!! >.<
Anyways, I hope to whoever is celebrating the lunar new year is having a good day, and have a great year!! <3
~~~~~~~~~~~~~~~~~~~~~~~~~~~~~~~~
On another note.. Anyone play Kawaii Pet Megu?
Kawaii Pet Megu is a FREE iPhone game, and I really like it because I love having pet games, I used to own like 6 tamagotchis LOL!
The only downfall is that to "walk" and "play toss" with your pet takes so many hours of waiting >__<
Oh well! I really like some of the evolutions!
My username is MzVyvy, what is yours? ^^